James River Blog
Tuesday, April 5, 2022
James River Customer Hosts USDA Secretary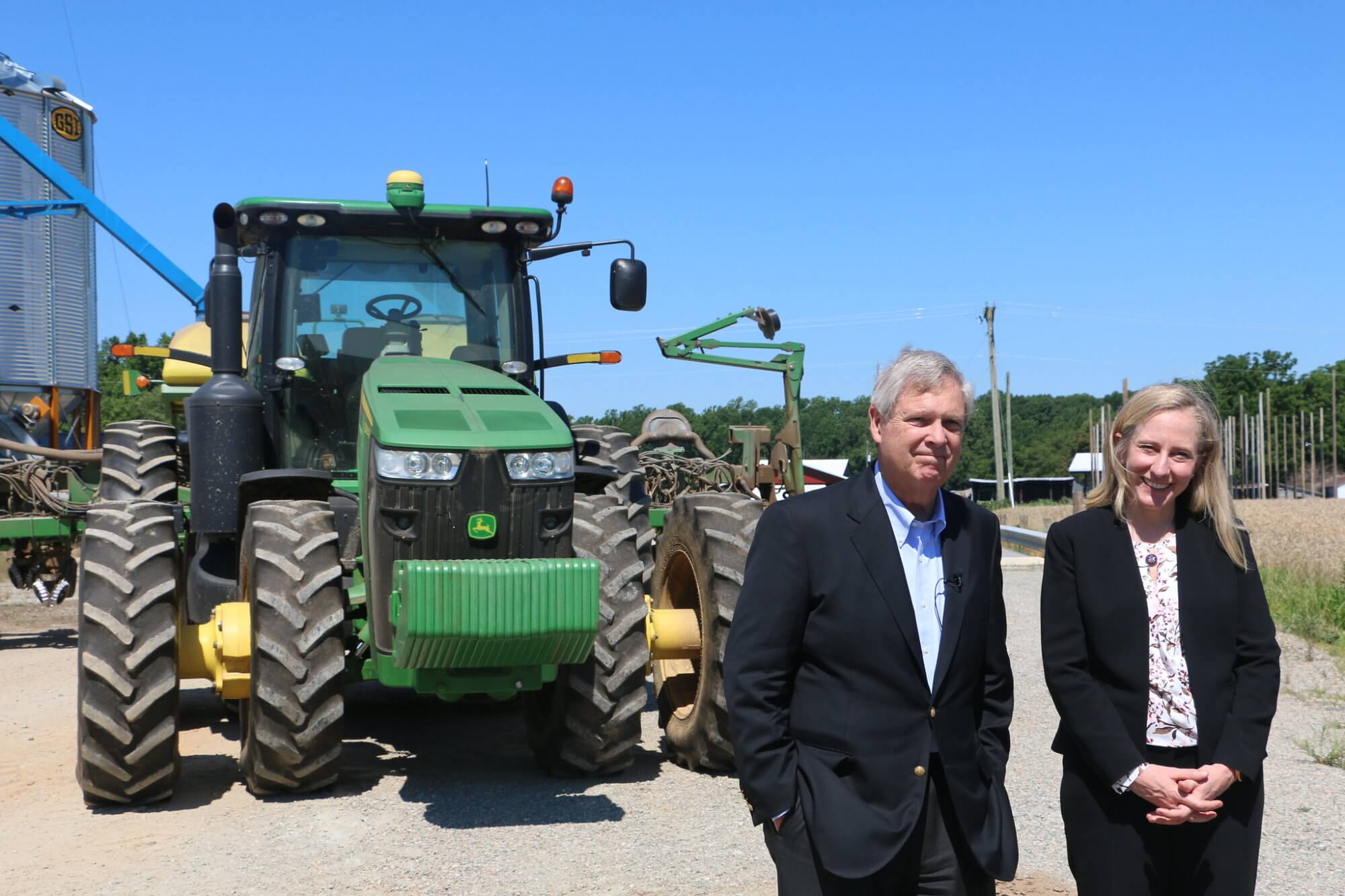 One of James River's century farm customers, Featherstone Farm in Amelia County, VA, recently hosted some government officials who are looking toward the bright future of farming in Virginia and beyond.
United States Department of Agriculture (USDA) Secretary, Tom Vilsack, U.S. Representative (VA) Abigail Spanberger, and Secretary of Agriculture and Forestry for the Commonwealth of Virginia, Bettina Ring, took part in a roundtable discussion at Featherstone Farm with approximately 50 farmers, producers and other members of the agribusiness community.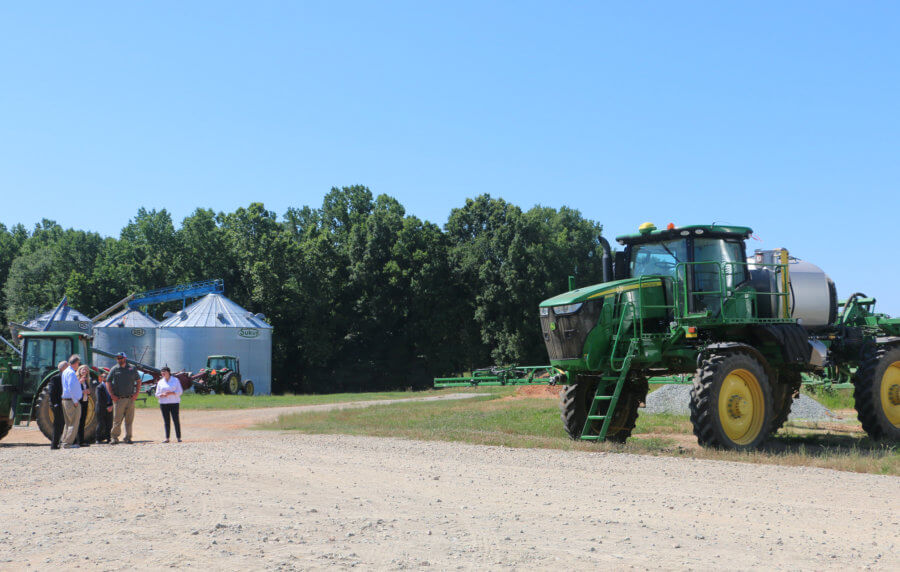 According to the Augusta Free Press, as they listened to "issues facing the farm economy as it rebuilds from the COVID-19 crisis — including trade concerns, export opportunities, conservation efforts, questions about consolidation in the ag industry, and broadband internet issues" they learned "about how expanded broadband internet access has the potential to transform Central Virginia's rural communities and go the extra mile to increase economic opportunities for area families, businesses, and farms."
After a tour of the Whittington Family's Featherstone Farm, Secretary Vilsack and Rep. Spanberger heard how the recent addition of broadband internet technology has brought huge precision farming benefits and positive economic impacts.
According to Colin Whittington, their John Deere tractors use the latest in wireless internet and GPS technology to collect and manage agricultural data. He said, "We're limiting wasting resources" by using the information to map and determine exactly where to plant seeds and how much fertilizer to use in different areas.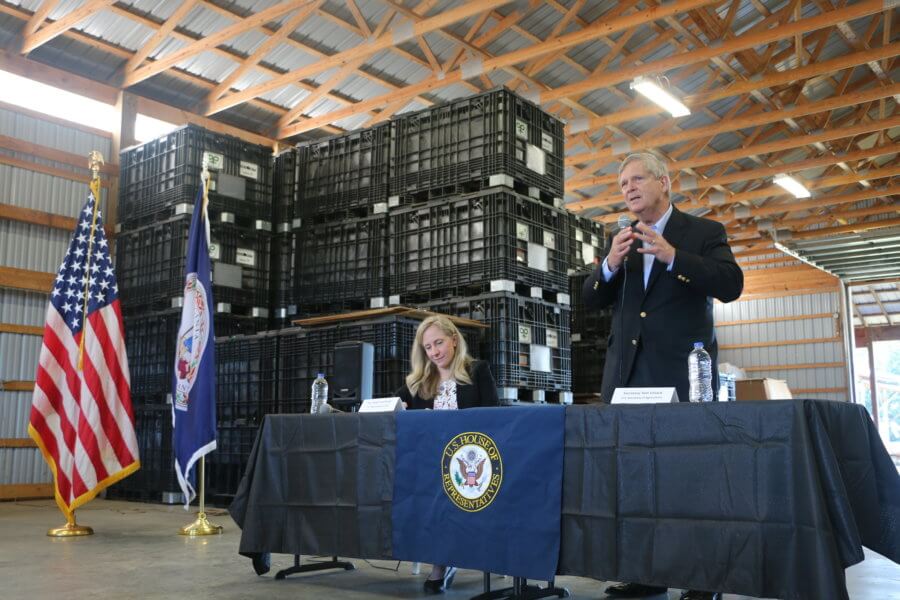 "Millions of rural Americans still lack access to high-speed broadband internet, and that's why Rep. Spanberger is fighting so hard to secure funding for high-speed broadband from USDA and other federal agencies for her district," Vilsack said. "Rep. Spanberger knows that broadband is good for jobs, and its necessity in rural communities to power everything from education and health care to agriculture. The Biden Administration's American Jobs Plan will bring affordable, reliable, high-speed broadband to every Virginian and I look forward to working with Rep. Spanberger and her colleagues in Congress to make the American Jobs Plan a reality."
Rep. Spanberger also stated, "The past year and a half has been a challenging period, especially for many of our area's farmers and producers. While there is much work ahead to support the rural economy and invest in the next generation of crop and livestock producers, I am optimistic about how this moment of economic recovery can create new opportunities for Central Virginia farmers and producers."
Rep. Spanberger concluded, "I am grateful to Featherstone Farm and the Whittington family for hosting us today, and I look forward to keeping up my work to bring the voices of farmers directly to the conversation on Capitol Hill."
James River is honored to partner with farms and families like the Whittingtons and Featherstone Farm to help keep our country running by providing sustainable food sources that we all enjoy.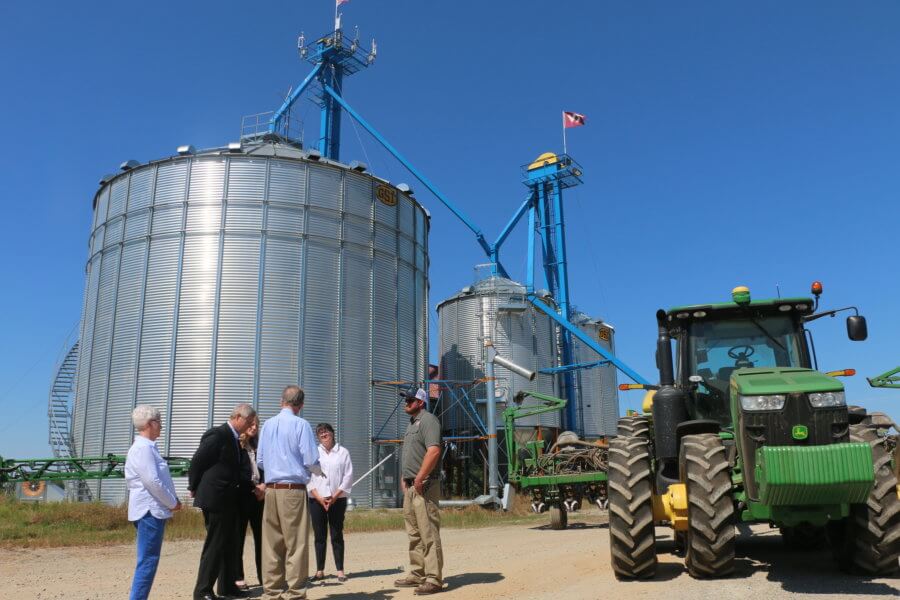 Go Back to List