Don't let a small problem turn into a work-stopping, budget-breaking crisis. A John Deere Protect Service Plan helps you keep your total machine costs down and removes your maintenance planning burden so you can focus on running your business.
Service Plans
John Deere Protect Service Plan
Purchase with qualifying equipment and enjoy these program benefits.
- Genuine John Deere preventative maintenance parts
- 500-hour preventative interval parts & fluids
- Preventative maintenance labor by a dealer technician
- Machine inspection
- Fluid sampling and analysis
Eligible Equipment
---
-Articulated Dump Trucks
-Backhoes
-Crawler Loaders
-Dozers
-Excavators
-Motor Graders
-Wheel Loaders (Mid & Large Size)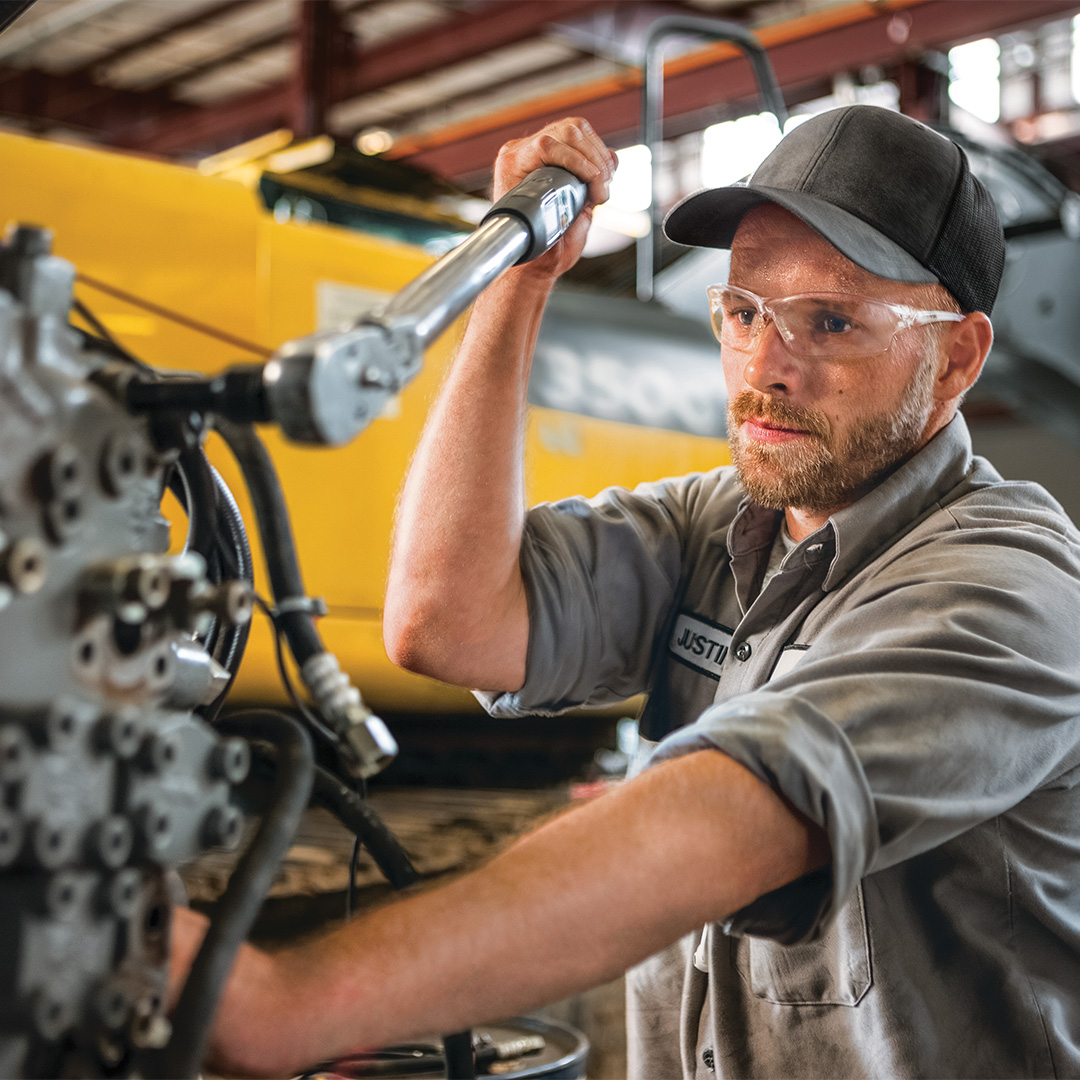 JRE Advantage
---
Connected Support remote machine monitoring and diagnostics when you add the JRE Advantage.
---
JOHN DEERE SERVICE PLAN
All fields * are required.
For complete details, see your local, participating John Deere dealer. John Deere Protect Service Plans are available for eligible models of construction equipment at participating John Deere dealers in the United States. The number of Scheduled Maintenance Events and parts required varies based on a specific model, in accordance with the operator's manual. Parts values determined as of 30 April 2021 to perform initial and 500 hr maintenance intervals up to 3,000 hours, in accordance with the applicable machine operator manual. Dealer labor and travel expenses are not covered by the John Deere Protect Incentive Program. Powertrain and Hydraulics or Comprehensive Extended Warranty coverage must be purchased for a minimum term of 2 yr / 3000 hr to be eligible for the John Deere Protect Incentive Program. Available on eligible models with less than 500 hours. Excludes 210L, 210L EP, 310L, 310L EP, and 450K, Compact Construction Equipment, Scraper Systems, and Forestry Equipment. Excludes diesel fuel and diesel exhaust fluid. The John Deere ProtectTM Incentive may not be combined with other John Deere incentives or discount programs. Some restrictions apply, see dealer for details.