Apply for the financing solution that fits your budget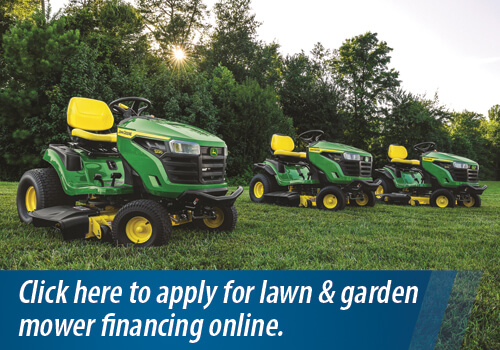 Riding Lawn Mowers
Click to apply for lawn & garden mower financing online
Apply for Financing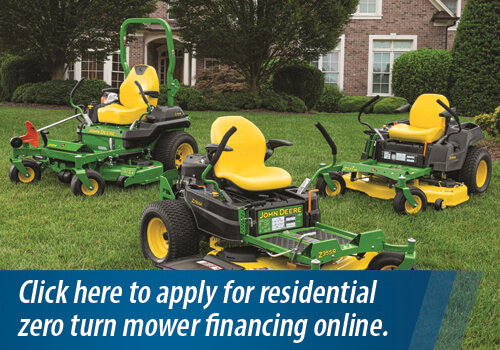 Residential Zero Turn Mowers
Click to apply for residential zero turn mower financing online
Apply for Financing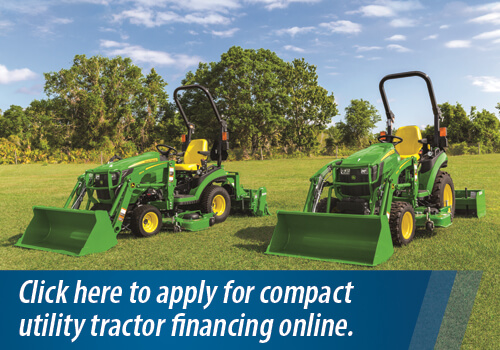 Compact Utility Tractors
Click to apply for compact utility tractor financing online
Apply for Financing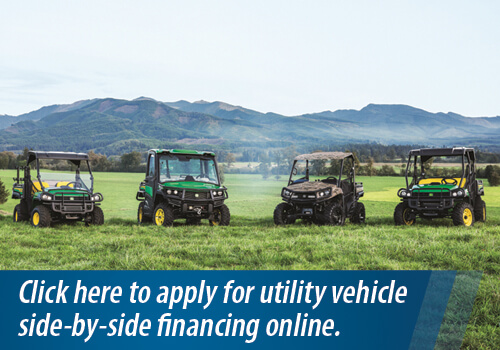 Gator Utility Vehicles
Click to apply for utility vehicle side-by-side financing online
Apply for Financing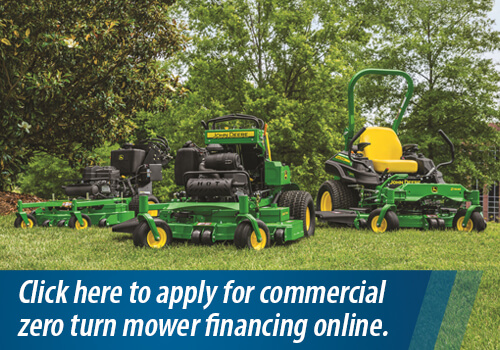 Commercial Mowers
Click to apply for commercial zero turn mower financing online
Apply for Financing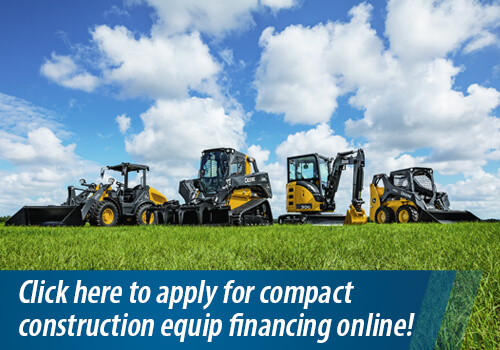 Compact Construction
Click to apply for compact construction equipment financing online
Apply for Financing
All financing options are subject to approval and provided by John Deere Financial.
John Deere Financing With James River Equipment
Get John Deere financing for the farm equipment you're looking for at James River Equipment. We have locations in Virginia, North Carolina, South Carolina, and West Virginia to help you with the financing process. Our team will help you understand the loan terms, loan length, and any other questions you have regarding financing a tractor.
Farm Equipment Financing in Virginia and North Carolina
Eliminate headaches and hassle when wondering how to finance farm equipment with John Deere Financial. The process is made easy to avoid confusion and eliminate lengthy delays, getting you the tractor or sprayer you need faster. We give full transparency throughout the process, ensuring you understand the payment plan, leasing options, and interest rates. Financing is available on all John Deere farm equipment, including sprayers, tractors, and harvesters.
John Deere Financial Options
John Deere Financial provides the ultimate flexibility when financing farm equipment. With payment plans customizable beyond monthly payments, set up to pay once you are paid. We understand farmers don't get paid bi-weekly, and we accommodate this factor. Choose between loan or lease options, depending on your situation. Loan options are perfect for the long-term equipment on your farm year after year. Leasing can be right for you when you only need the equipment for a short period and won't utilize it for a long time. Questions on the difference between loaning and leasing can be answered by calling James River Equipment.
Lower Your Tractor Financing with a Trade-In
Have old farm equipment you want to trade in? Bring it to James River Equipment's locations across Virginia and North Carolina and help lower your new farm equipment financing price. We accept John Deere tractors, combines, and other farm equipment brands beyond John Deere. Trade-ins can be applied to the overall cost of your loan, lowering the monthly cost or decreasing the total length of the loan. See James River Equipment for getting new farm equipment cheaper with trade-ins.
Apply Online for John Deere Financing
Save time in the John Deere Financial process by applying for financing online. Choose between tractors, farm equipment, gators, mowers, or construction equipment financing. We will run information based on credit score, farm equipment looking to finance, and loan terms to get you the best interest rates possible. For any assistance needed in applying for John Deere Financial, contact James River Equipment.