Parts Department
From the counter to the warehouse, to the showroom, to customer relationships, we provide customers with accuracy and efficiency; professionalism with that wow-factor customer service! The Parts Department is full of ways to grow your career!
What does it take to be a part of the James River parts team?
Explore our current job openings for Parts Specialists.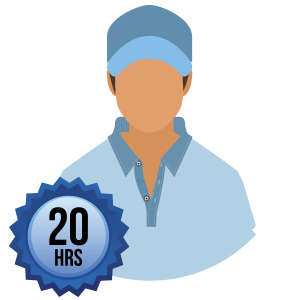 -Level 1-
JDU Enrollment
Completes 20 hours of John Deere University Training.
---
Level 1 Skills Include:
Independent
Customer Service
Engages in Learning Opportunities of John Deere Parts and Machines
Goal Oriented
---
Be ready to hit the ground running in this fast-paced environment! You'll gain in-depth knowledge of what it takes to run a successful dealership while honing your management skills and partnering closely with department managers.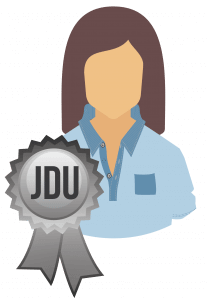 -Level 2-
Silver Level in JDU
Completes 40 hours of John Deere University Training.
---
Level 2 Skills Include:
Team Builder
Financial Knowledge
Efficiency in Parts Identification, Location & Transportation
Builds Customer Relationships
---
You enjoy being the go-to person when a customer needs a part, and you appreciate the satisfaction of keeping a customer's machine up and running with the right parts!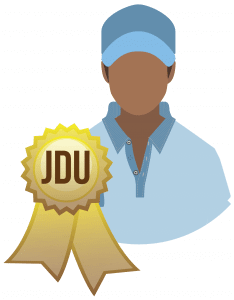 -Level 3-
Gold Level in JDU
Completes 60 hours of John Deere University Training.
---
Level 3 Skills Include:
Strong Customer Connection
Creative Problem Solving on Customers' Behalf
Leadership on Parts Team
Decision Making Skills
Plays Crucial Part in Store Experience & James River's Business System
---
You are a critical link in ensuring that our customers have a rewarding experience that will keep them coming back to James River Equipment time after time. You're extremely knowledgeable about heavy equipment parts and can accurately answer questions and satisfy customer requirements in person or on the phone.
Parts Advisor
As a Parts Advisor, you love a role that has high variety - allowing you to demonstrate your ability to successfully juggle priorities! You enjoy training others and resolving strategic challenges. If you are confident in your Parts Management and People skills this is the job for you!
Parts Manager
Parts Manager is the face of the Parts Department! You're a team builder, a people person, and a leader! This position supervises the parts department to ensure customer satisfaction throughout the entire buying process to keep them coming back time-after-time.
Store Manager
You have the ability and know-how to lead the team. You're always taking initiative to administrate and take on team management throughout your store's location.