Free Forks Friday
Whether you're hauling bags of soil to your garden, lumber to frame a home, or small square bales into your barn, a set of pallet forks can help you make quick work of most hauling tasks and is a great investment for your John Deere tractor.
And right now, you can purchase any new John Deere Compact Utility Tractor on any Friday through April 15th and receive a FREE set of pallet forks - EXCLUSIVELY from James River Equipment!*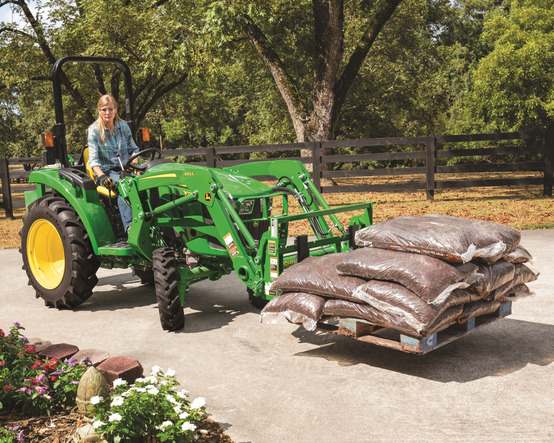 Up to
$1,469 Value!
(MSRP)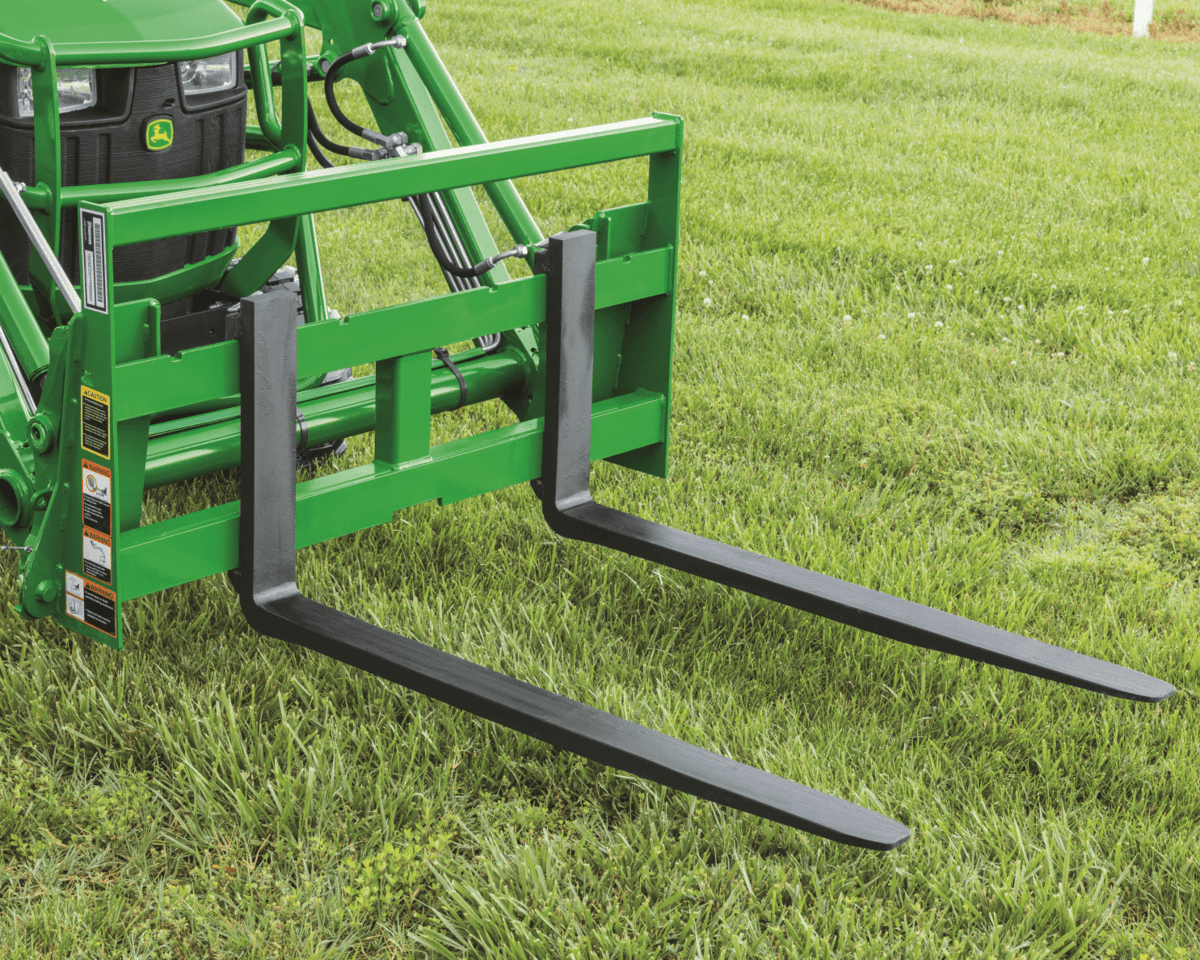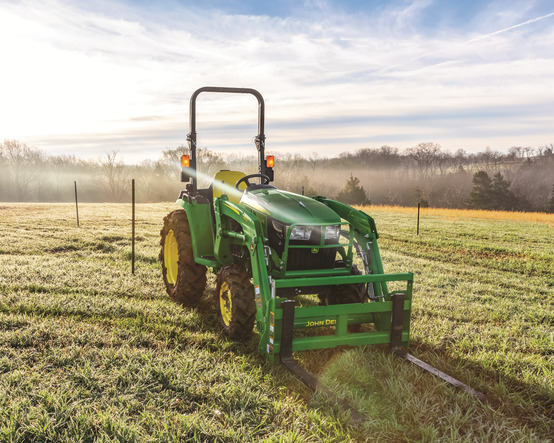 5 Benefits of Quick-Attach Pallet Forks
First and foremost, pallet forks are an essential tool for any farmer, rancher, or landscaper who needs to move heavy objects on a daily basis. With pallet forks attached to your John Deere tractor, you can easily lift and transport pallets, bales, logs, and other bulky items without breaking a sweat. This means you can get more work done in less time, and with fewer workers, which translates into higher efficiency and profitability.
Pallet Forks are versatile and can be used for a variety of tasks, including stacking small square bales, loading and unloading supplies, clearing debris, and even moving large rocks or tree stumps. Whatever your job requires, pallet forks can help you get it done quickly and easily, without the need for multiple pieces of equipment.
Moving or installing fence posts - For the same reasons as listed above, pallet forks are useful for hauling fence posts. If you have a tractor that allows you to attach a post hole digger on the back, then you can carry the materials and perform the task with the same equipment.
Pallet forks are built to last, and can withstand heavy use and abuse. They are made from high-quality steel, which is both strong and durable, and can handle heavy loads without bending, breaking, or rusting. This means you can count on your pallet forks to perform reliably for years to come, even in harsh outdoor conditions.
Last but not least, using pallet forks with your John Deere tractor can help you save money in the long run. By reducing the need for manual labor and additional equipment, you can cut down on labor costs and overhead expenses. Moreover, pallet forks can help you complete jobs more quickly and enhance productivity.
---
*Offer valid 3/1/2023 - 3/31/2023. Valid on in-stock models. Some restrictions apply. See James River for details. Pallet Forks value of up to $1,469 is MSRP.